In preparation for our upcoming baby shower (my big sis is organizing it for the end of May) we decided we should get to registering for the baby. I didn't want to her to send out the invites with our registry info without our registries being complete. Yeah, I guess you would say I'm a bit controlling.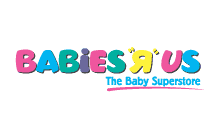 A couple weeks ago I convinced my lovely husband to go to Babies R Us to check out some baby stuff and get our registry set up. It was surprisingly crowded for a Tuesday morning.  (We were only there on a Tuesday morning because we both conveniently had the same day off.) We tried out some strollers and looked at car seats and Pack 'n Plays. It was actually a lot of fun and we even scanned a few things with the scanner gun before leaving. We really just wanted to go check stuff out without actually picking things to put on the registry.
My husband made it his job to research all the various baby products we might need. He ordered the book, Baby Bargains, off Amazon and became a baby product expert!
This book has actually been really helpful. They break each product down into type and brand. And they have a sample registry in the back with all their favorite products on there. I also talked to a college friend who had a baby about a year ago and got her opinions on what products she thought were useful and necessary. Both the book and the friend were great references to get our registries started!
Stay tuned for some of the highlights of what we've registered for…